| | |
| --- | --- |
| | Pet Care Services |


CONTACT

Laela Cottone
15402 Potter Court
Bowie, MD 20716
USA
301-430-0813


Send us

E-mail

© Copyright 2005
Thunderstormspupals
All Rights Reserved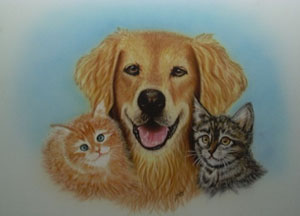 Dear prospective client:
I have been a pug breeder for nearly fifteen years, and although I love pugs, I also love all kinds of animals. I am an experienced pet owner and I have had many different pets over the years from horses to cats to birds and fish. I have always enjoyed the company of animals and that is why I decided not only to cater to pugs but also to share my love of animals with the rest of the animal world.
Thunderstorms is a small family run business, it is intentionally kept small to provide personalized service that most owners and their pets find desirable.

Thunderstorms Customer Pledge:
Our pledge to our clients is to provide courteous, top quality pet sitting and dog walking services to you and your pet(s) at an affordable price. Our service is honest and dependable, but most importantly FUN FOR YOUR PET!!!!

Thunderstorms is insured and bonded and also a member of NAPPS National Association of Professional Petsitters where we receive ongoing training in the pet sitting industry.

Our Services Include The Following:

Daily 30 minute dog walks or on-call dog walks as needed. We do offer extra long visits for 45 and 60 min. each. We also offer a quick 15 minute walk for those that just need a brief trip outside and when weather is bad. Food and water can be given at each visit if needed.

We are a small family run business and would like to be able to accommodate everyone's individual needs and visit requests. We do encourage that if you would like daily or weekly dog walks that you please get on our schedule a week prior to your requested days as we fill up very quickly and may not be able to offer walks when you need them most.

Cat care, providing food, water, playtime, and litter box change if needed.

Overnight pet/house sitting. We can take care of your pet's physical and emotional needs with at-home care while you are away on a business trip or vacation. We can also bring in mail, newspaper, water plants, and adjust lights or blinds while you are gone to give a lived in appearance.

Pet taxi-Does your pet need a ride to the vet or groomer?

Weekly dog park adventures-Lets your dog have fun romping around and socializing with other dogs.Your pet must have current vaccinations, identification on collar, and not be dog aggressive to participate.

Administering oral medications to your pet.

Daily text updates-we will gladly send a text to you to let you know how your pet is doing while you were away.

We offer a free consultation with you and your pet(s). You will be asked to fill out a pet information checklist as well as a few other related papers to give your pet the best care he/she deserves and give you peace of mind while you are away.

Fees for Services:
Daily and on-call dog walking services are available M-F with Weekends at an additional $6 charge per visit.
If you live locally and are within 15 minutes of Bowie the fees are as follows for one Pet. Non local area's and additional pets may incur additional fees. Please check with us at the consultation.
One 30-minute visit is $25 for one pet.
One 45-minute visit is $35 for one pet.
One 60-minute visit is $45 for one pet.
One 15-minute quick check/walk is $18 for one pet.

On call visits are last minute requests without 2 days notice to book and have an additional fee of $15.00 added to regular rates. This additional fee may be higher depending on location and added number of pets per household.

Weekly dog park adventure is $60.00 for 1 & 1/2 hours of playtime. No extra charge for pick-up of your dog, within a 5 mile radius.

Pet taxi fee is $60.00 for 1st hour and $20.00 each additional 1/2 hour.

Overight pet/house sitting prices range from $100-$185 per night (usually 10-12 hour period) depending on hours needed, location and number of animals. Please book in advance of your trip to assure service!

Daily cat care visits range between $25-$40 per 1/2 hour local, additional fees may apply to other areas.

Additional $50.00 fee for holidays.

Special cooked meals are $5.00

Medication administered $2-$10 depending on meds required.

Waste pick-up & removal from yard $7-$15

Some cancellation fees may apply
Policies for Daily Visits:
Daily visit cancellation fee is at the rate of one visit unless 2 days notice is given or severe inclement weather does not allow for visits to be made.
ON CALL visit fees will be assessed to daily visits with less than 2 days notice given or less than 4 days a week service provided.
There is a 3 hour window time around all requested visit times to allow for weather, traffic and emergencies.
Weekend visits carry an additional fee of $6 per visit.
Policies for Daily & Overnight care while away on business or vacation:
If less than 7 days notice is given to book a trip, a fee of $25 will be assessed.
If less than 48 hours notice is given to book a trip, a fee of $40 will be assessed.
Daily care cancellation fee is 50% of booked services unless 2 weeks notice is given.
Upon return of your trip, please give us a call or text to confirm you have arrived home to care for your pet/s. Failure to do so may result in a CHECK UP fee charge in the amount of your regular visit fee.
A deposit of 50% is requested at time of booking.
Policies for Boarding:
We are a house of Pugs and at this time are only boarding Pugs in our home.

If less than 5 days notice is given to book board time with us, a fee of $25 will be assessed.
If less than 36 hours is given to book a board time with us, a fee of $40 is assessed.
Boarding cancellation fee is 50% of booked services unless 2 weeks notice is given.
A 50% deposit is required at time of booking.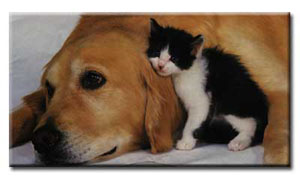 We appreciate your business and look forward to caring for your pet/s!