| | |
| --- | --- |
| | Pug Rescue |


CONTACT

Laela Cottone
15402 Potter Court
Bowie, MD 20716
USA
301-430-0813


Send us

E-mail

© Copyright 2005
Thunderstormspupals
All Rights Reserved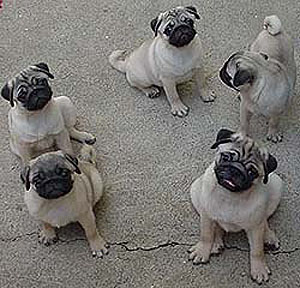 Attention web surfers and pug lovers!

There are a tremendous number of pugs and other dogs out there that need a good home. Whether they were abandoned, bred irresponsibly, or given up, they are alive now and waiting for adoptive homes all over the country. All breeds are available, and all need a loving home.

For infomation on adopting a pug through rescue please visit the websites below to find out more.

The Pug Queen

Mid Atlantic Pug Rescue

For those interested in making a donation, please do so through the above links.

Thank you for your support!